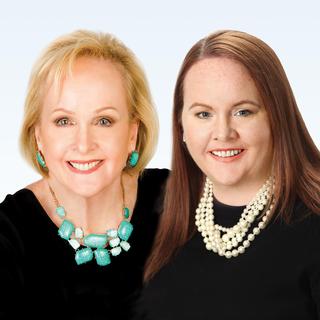 Sullivan Team
Senior Sales Associate Brookline/Newton Office
617-566-8379
Team Members:

About Sullivan Team
Joan and Emily have formed a partnership to provide a high level of detailed service and market knowledge to their clients. They both thrive on connecting people and properties. Joan has been a top Realtor in the greater Boston area for over 25 years with over $300 million in sales. Emily brings a renewed energy and perspective complementing Joan's expertise in marketing, negotiating, and managing the sales transaction to a successful finish.
Joan and Emily utilize their deep knowledge of the area to focus on high-value markets in Newton, Brookline, Jamaica Plain, Needham, and Wellesley. Joan and Emily's ability to work with a wide range of clients is no surprise to those who know them. Joan is known for her high-energy and caring manner while Emily has many of her mother's traits and she also brings a keen business sense and personal attention to all facets of their real estate practice. Buyers and sellers have found working with Joan and Emily to not only be effective and productive, but also enjoyable.
Joan is a graduate of the University of Pennsylvania and her background also includes pediatric and oncology nursing and ownership of an interior design firm. Joan develops genuine personal relationships with her buyer and seller clients, while her background in interior design enables a deep understanding of personal style preferences and an ability to make sellers' homes look their absolute best.
Emily recently returned home to New England after spending twelve years in Washington, DC working in fundraising and sales for U.S. Senators, candidates for President, and the Democratic National Committee. Emily always knew she would come home and follow her mother's footsteps and join her in real estate. Emily is a graduate of Roger Williams University in Rhode Island.
Joan and Emily have recently expanded their services to offer home staging consultation services for sellers looking to expedite the sale process, enhance home features, and maximize pricing. Joan and Emily are adept at showing a space in its best light, either by rearranging existing furniture or utilizing a vast inventory of furniture, art, and accessories. Joan and Emily's complimentary staging services routinely result in accelerated sales and properties selling for above asking price.
Click below to see a sampling of the current offerings being marketed by the Sullivan Team:
CLOSED
363 South Huntington, Jamaica Plain